Diamond's Retailer Summit is your chance to meet with all aspects of the comic book specialty market: fellow retailers, company leaders, publisher and supplier representatives, Diamond personnel and more! So, what's happening at the 2018 Summit?
Wednesday April 4: Join us for a fun kickoff reception, location TBA!
Thursday April 5: A full day of Summit activities including Sponsor Meal Presentations, Marvel & DC Forum Sessions, Retailer Workshops, and a retailers-only Supplier Showcase Exhibit Hall! Breakfast, lunch, and dinner provided free for all attendees! During dinner we'll also be announcing the winners of Diamond's Spring 2018 Retail Best Practices Awards!
Friday April 6: Enjoy Breakfast and hear about the latest and planned improvements in Diamond's services. The C2E2 Show floor will open at 10:00am. If you are a ComicSuite user - our User's conference is also Friday from 2-5pm.
Click to download a PDF of the 2018 schedule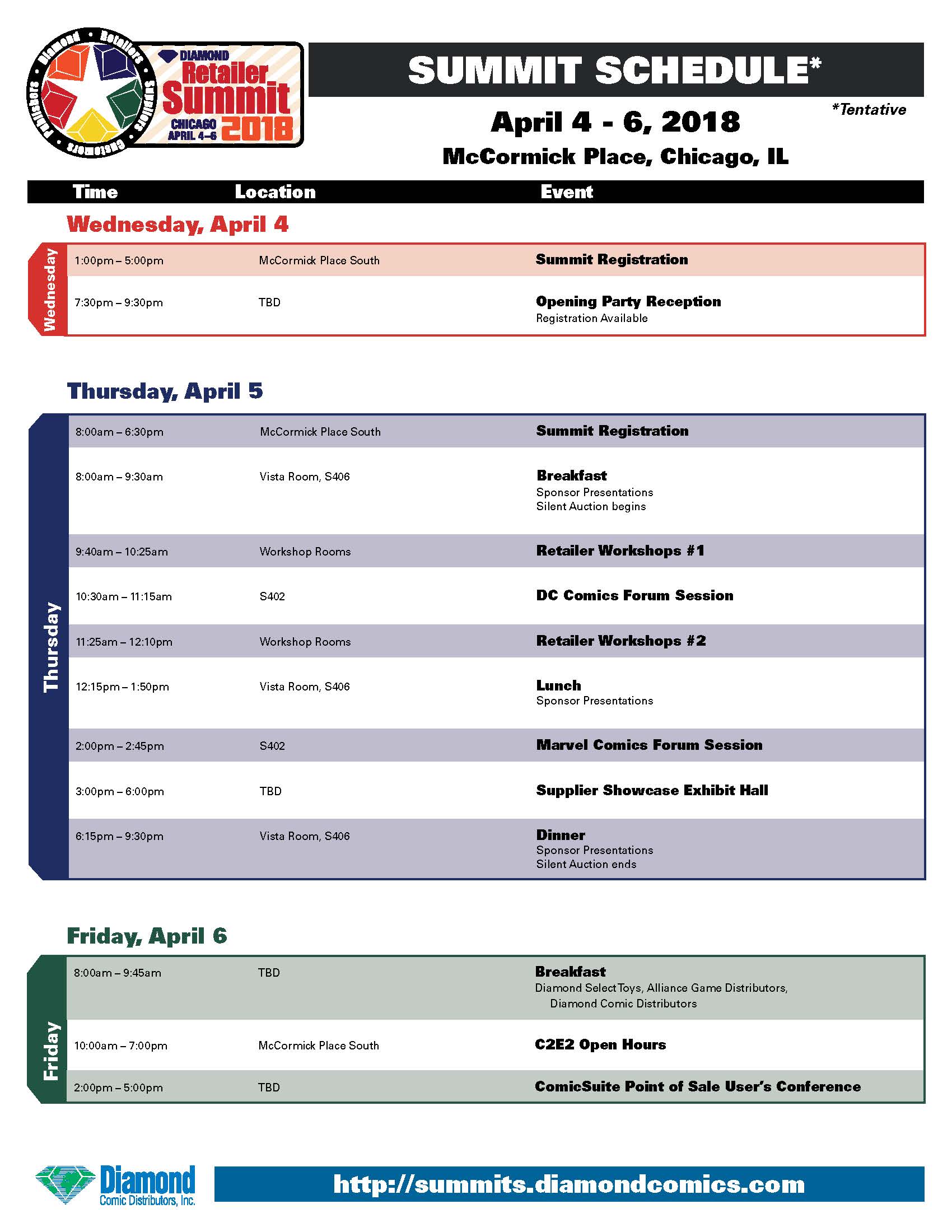 * Schedule subject to change and updates.