During breakfast, lunch and dinner at the Diamond Retailer Summit on September 1, the sponsors of this year's event gave retailers some food for thought with informative presentations, providing those in attendance valuable information about upcoming products, initiatives and ideas. These mealtime presentations illustrated the broad diversity of the comic industry, which has fueled its impressive growth in recent years.

Retailers heard from Action Lab Entertainment, Aftershock Comics, Albatross Funnybooks, Anomaly, Bandai, BOOM! Studios, CBLDF, ComicWow!, Cryptozoic, Dark Horse Comics, DC Entertainment, D.E.(Dynamite Entertainment), Devil's Due/1First Comics, Elephant Gun, Lion Forge, IDW Publishing, Image Comics, Marvel Comics, Titan Comics, Valiant Entertainment, VIZ Media and YouNeek Studios.

---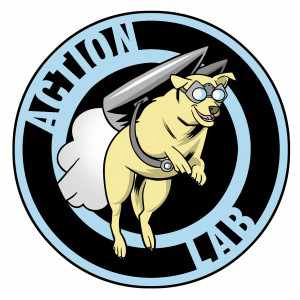 Action Lab focused on young readers in the comic market; stating that only 13.8% of comic buyers are under 17 while 63.4% of comic buyers are age 18-30, and if comics readership under the age of 17 is not increased the comic market could face a drop of 50% readership in 10 years.
Educators have accepted Comics as an educational tool, mking this a great time for retailers to partner with local schools to create new comic readers and new customers.
The company's current goal is to give out 5 million free comics in partnership with Diamond and others; this initiative will launch November 11 with a national media campaign.
Retailers will will receive a packet of information in September with a comic, lesson plans and a suggested script for contacting schools.
Action Lab will also publish Militeddys, a story designed to encourage multiple learning opportunities that benefits schools and the military as well, as a portion of sales revenue from future issues will be donated to military charities. Free Lesson Plans are available for grades 2-8 on subjects including Life Sciences, History and Reading.
---
SVP of Digital and Creative Mike Zagari and Editor Mike Marts discussed their plans to roll out 13 different creator-owned titles featuring top talent.
Two more books will debut within the next two months, and more than half a dozen are in development.
The first issue of its current hit, Animosity, is in its fourth printing, and orders for issue #3 are higher than orders for #2.
The company's trade paperback program is in full swing.
---
After presenting a number of graphs to illustrate Albatross' growing prominence in the marketplace (such as "Publisher with Best Theme Song"), publisher/creator Eric Powell (Hillbilly, Spook House) treated retailers to a video teasing two new releases for 2017: Namwolf and La Diabla.
---
Brian Haberlin showed retailers a video capturing fan reactions to the augmented reality content provided in the company's titles.
Anomaly's Faster Than Light continues from Image Comics, with Issue #10 set to drop with product on sale September 7. Each issue has five augmented reality pages.
Look for Anomaly 2, the follow-up to the company's acclaimed HC, is slated to debut as a standalone story that will be exclusive to comic shops for four months.
---
Of its various successful licenses -- including Disney/Pixar Finding Dory -- sale trends are especially strong for the Power Rangers line as the live action movie nears release.
Power Rangers Drive Legacy and Dino Super Charge items will be coming to market during the holiday selling period.
Bandai's Import Collection -- which includes Dragon Ball, Naruto, One Piece, Sailor Moon, Neko Atsume, and more -- continues to grow.
Nickelodeon's Miraculous has continued to be a best seller for the company, with numerous products appealing to girls & boys.
---
President of Publishing & Marketing Filip Sablik opened the presentation on a positive note: "I believe in unicorns ... Because BOOM! is a unicorn."
BOOM! reduced production by 15% with the aim of focusing its line and increasing sales. %. In the last three years, sales have grown by 14.2% and allowed BOOM! to grow into comics' top Non-Premier Publisher.
For the next month, retailers can order a pack of BOOM's top 20 trades for $100. Retailers who open a new store will get one for free, and those who make referrals will earn 5% back.
Sablik also discussed BOOM's efforts in selling kids' comics, licensed comics and European comics ("stories unlike anything else in the states").
"We believe comics are for everyone," Sablik said, "and that comics can do anything"
---
Retailers were thanked for their ongoing support of the CBLDF's ongoing efforts to protect the First Amendment rights of the comics art form and its community of retailers, creators, publishers, librarians, and readers. (Please Note: Retailers can sign up for CBLDF membership in September via the PREVIEWS Retailer Order Form.
Several projects created by the CBLDF to carry its important message to retailers were also spotlighted, including the free quarterly news magazine CBLDF Defender, the Liberty Annual featuring top creators, and She Changed Comics, featuring profiles of more than 60 groundbreaking female professionals who changed free expression in comics.
---
The newest addition to Diamond's marketing team displayed a video montage of its ongoing efforts to drive traffic to comic shops with multiple studios dedicated to producing product previews, shows, 360° product scans and more.
Upcoming projects including PREVIEWS Live, which will highlight new products, and partnerships with vendors to provide exclusive product reveals.
---
Cryptozoic unveiled Rick and Morty Mr. Meeseek's Box o' Fun Dice and Dares Game, based on the hit Adult Swim series.
The company will continue its relationship with DC Entertainment viua a number of new collectible releases, including the second series of DC Comics Mighty Meeples (samples of which were distributed to Summit retailers). Blind assortments and collector tins will be offered.
The DC Comics Replica Comic Book Spinner Rack is set to ship later this year with 20 different miniature DC comics, eight of which will be exclusive.
Look for new DC statues including The Joker Calling Card, Harley Quinn's Puddin' Pop Statue, Kustom Kulture-styled Batmobile and the Harley Quinn Hula Girl.
DC Comics Vinyl Bombshells will start with Wonder Woman, Harley Quinn and Catwoman along with a Harley Quinn 7" Vinyl Figure Christmas Exclusive and a new line: Li'l Bombshells blind-boxed minifigures.
The signed cards for Cryptozoic's Gotham Season 1 Trading Card Box are now out, and more are on the way.
---
Dark Horse opened its presentation with a focus on action figures and statues, including the upcoming Witcher 3 figures and its bestselling Game of Thrones products.
Retailers and readers alike can look forward to 30th Anniversary Variants marking Dark Horse's latest milestone, and Dark Horse Number Ones, a collection of eight comics in one volume for just $6!
In addition to noting such prestige titles as Frank Miller's Sin City: The Hard Goodbye Curator's Collection and Moebius's Edena, Dark Horse also reminded retailers of their profitable TV tie-ins , such as The Strain and Avatar.
Mike Mignola's Hellboy returns in the original GN Hellboy: Into the Silent Sea, and his dark world will continue to flourish with the Rise of the Black Flame miniseries and Hellboy and the BPRD 1954: Black Sun.
More upcoming releases include Call of Duty: Zombies, Eric Powell's all-ages Chimichanga, Spell on Wheels, Matt Kindt & David Rubin's Ether, Muhammad Ali and Douglas Rushkoff & Michael Avon Oeming's Aleister & Adolf.
Margaret Atwood's eagerly awaited Angel Catbird arrives in stores September 7, with Volume 2 coming in February.
More noteworthy releases to come include: The Secret Loves of Geek Girls, (featuring Margaret Atwood, Carla Speed McNeil and many more); the Neil Gaiman Library; and Chuck Palahniiak's Fight Club 2 and Bait: Off-Color Stories For You To Color
Serenity returns with an all-new miniseries in October, along with a Serenity Local Comic Shop Day comic.
Another Whedonverse favorite, Buffy the Vampire Slayer, starts Season 11 this fall.
Retailers can also look forward to more additions to Dark Horse's bestselling video game-based titles, including World of Warcraft Chronicle Vols. 1 &2 and The Legend of Zelda (Hyrule Hystoria, Art & Artifacts).
---
DC Co-Publishers Dan Didio & Jim Lee reported that Rebirth titles were enjoying a more sustained sales lift (76%) than The New 52 books (47%) and assured retailers that stories were being created to maintain that momentum.
The first-ever crossover between the Justice League and the Suicide Squad is coming in December from Josh Williamson and Ivan Reis. It will reintroduces supervillain that haven't been seen for some time and will be the cover article for the 2017 Direct Currents Preview Edition. (Retailers will receive 1-2 bundles of these based on their discount levels.)
New Rebirth titles will debut early next year, as will JLA by Steve Orlando.
The mature-readers Young Animal line of "comics for dangerous humans" (according to Jim Lee) continues to garner attention with the approaching debuts of Doom Patrol, Shade the Changing Girl, Cave Carson Has a Cybernetic Eye and Mother Panic. Several upcoming variants from these series were shown, and Lee reminded retailers that the first three issues of each series will be returnable.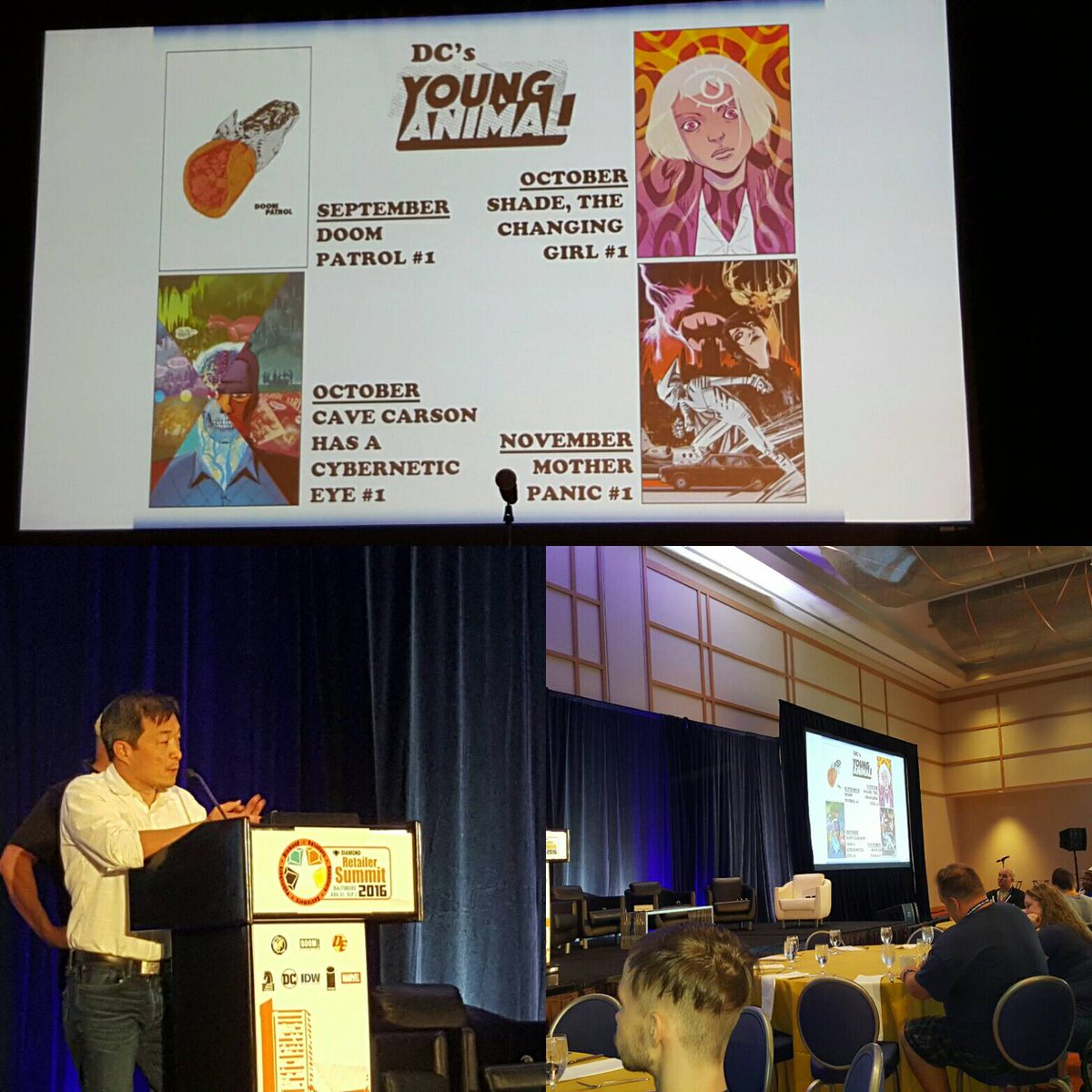 The successful Hanna-Barbera line will expand with The Jetsons by Jimmy Palmiotti & Amanda Connor, and Dastardly & Muttley written by Garth Ennis.
DC plans to aggressively leverage its ties to its successful television shows on The CW — The Flash, Arrow and Supergirl —in which the "Flashpoint" storyline will figure prominently. [Retailers were encouraged to check their stock on The Flash: Flashpoint TP (OCT138324D, $16.99) in advance of the shows' season premieres.]
The DCU is also thriving on Fox as Gotham enters Season 3 with The Court of Owls as major players. (Again, retailers were urged to check their stock on DC titles featuring the villainous cadre.)
DC Super Hero Girls has quickly become a major hit, scoring among the summer's top-selling books. Their second volume of adventures — Volume 2: Hits and Myths TP (AUG160270D, $9.99) — is on Final Order Cut-off September 5. Look for four more with additional digital content in 2017.
Senior Vice President of Sales and Business Development Jim "Ski" Sokolowski reminded retailers that Batman Day 2017 was racing toward them on September 17, and that they could still take advantage of several promotions and tools in advance of the event, including extended billing on select Batman titles, and an activity booklet & selling guide that are available for download on Diamond's Retailer Services Website.
He also pointed out a new sales tool that's offered in the September PREVIEWS: The Wonder Woman LED Sign.
Retailers were also reminded that DC offers two Local Comic Shop Day exclusives to participating retailers — the LCSD 2016 DC Comics Bombshells Killer Frost Statue (limited edition of 500) and LCSD 2016 DC Universe: Rebirth Deluxe Edition HC, orders for which are due on September 26.

Also of note: MAD #543 will feature a blank variant cover (as well as "The 20 Dumbest Things from 2016"); and DC Collectibles will offer retailers an additional 25% off backlist items from September 7-October 7.
---
Devil's Due/1First Comics Co-founders Jon Sable and Ken Levin gave retailers a taste of what the company had in store for their stores in the future, including titles like Lord Gore, Dog Soldiers, Plume and Galaxies For Hire.
---
October will be Dynamite's biggest launch month with the premire of KISS #1, James Bond: Hammerhead, Army of Darkness/Xena: Warrior Princess, Betty Boop, Pathfinder: Worldscape, Homies, Interwined, and Wolfcop.
Upcoming product was spotlighted including the Women of Dynamite Busts with the first being Red Sonja by Art Adams; Red Sonja pint glasses with art by Frank Thorne, a Chaos! Comics enamel pin set, and more.
Coming Soon: Jim Butcher's The Dresden Files: Wild Card, Charlaine Harris's Grave Surprise, Dean Koontz's Frankenstein: Storm Surge and Pierce Brown's Red Rising: Sons of Ares, the official prequel to the s-f trilogy.
Look for Graphic Novels starring time-tested stars The Hardy Boys and Nancy Drew, and more fun from Grumpy Cat and Boo, The World's Cutest Dog.
December brings the new Red Sonja series by Amy Chu, The Green Hornet: Reign of the Demon by David Liss & Kewber Baal and Wonder Woman '77 Meets the Bionic Woman by Andy Mangels & Judit Tondora with covers by Alex Ross, Kat Staggs and a Judit Tondora coloring book cover.
---
Elephant Gun — now Alter Ego — has brought retailers success with its colorful and versatile decals, and plans to release 4-6 decals a month that are Diamond-exclusive.
New products will feature comics and other bestselling properties still under discussion.

Retailers were also thanked for their support of the company's statues based on the Finders Keepers films, and were assured that the company would strive to bring them and their customers $100-quality statues at a price point around $30.
---
Retailers who number serious memorabilia xollectors among their customers -- or are collectors themselves -- cheered when Hake's announced a record sale this year: a pair of classic Mickey Mouse & Minnie Mouse dolls sold for $151,534.
Retailers were also reminded that Hake's publishes Ted Hake's indispensable The Official Price Guide to Pop Culture Collectibles: 150 Years of Character Toys & Collectibles, an excellent resource for customers seeking this valuable information.
---
President & Chief Operating Officer Greg Goldstein and Vice President of Marketing Dirk Wood opened the presentation by discussing the scope of its Revolution event, one of its biggest in years and one that will change the entire landscape of IDW's Hasbro comics. IDW will create a checklist that will help retailers and fans follow the event.
In addition to currnt hits like its Star trek line, upcoming projects showcased in the presentation included: The Misfits by Kelly Thompson; John Byrne's Stowaway to the Stars (a sequential coloring book); the Teenage Mutant Ninja Turtles/Batman: The Animated Series crossover; and the Tom Tomorrow book Crazy is the New Normal.
Retailers also got a look at the Artist's Edition of Jack Kirby's Fantastic Four, and were told that they would receive a standard 40% discount for the popular Artist's Editions.
Berkley Breathed's Bloom County Episode XI: A New Hope continues to generate high consumer anticipation for fans of the Facebook webcomic. Breathed's 600,000 followers — and a recent trailer — are helping to market the book for retailers.
The presentation wrapped with a tease for the new Locke and Key horror title coming in December.
---
Direct Market Sales Representative Jeff Stang introduced a number of Image creators to talk about the company's upcoming titles.
Retailers got to hear from Cameron Stewart & Brendan Fletcher (Motor Crush); Charles Soule (Curse Words); and Jeff Lemire (A.D.: After Death), accompanied by dazzling sample pages and concept art.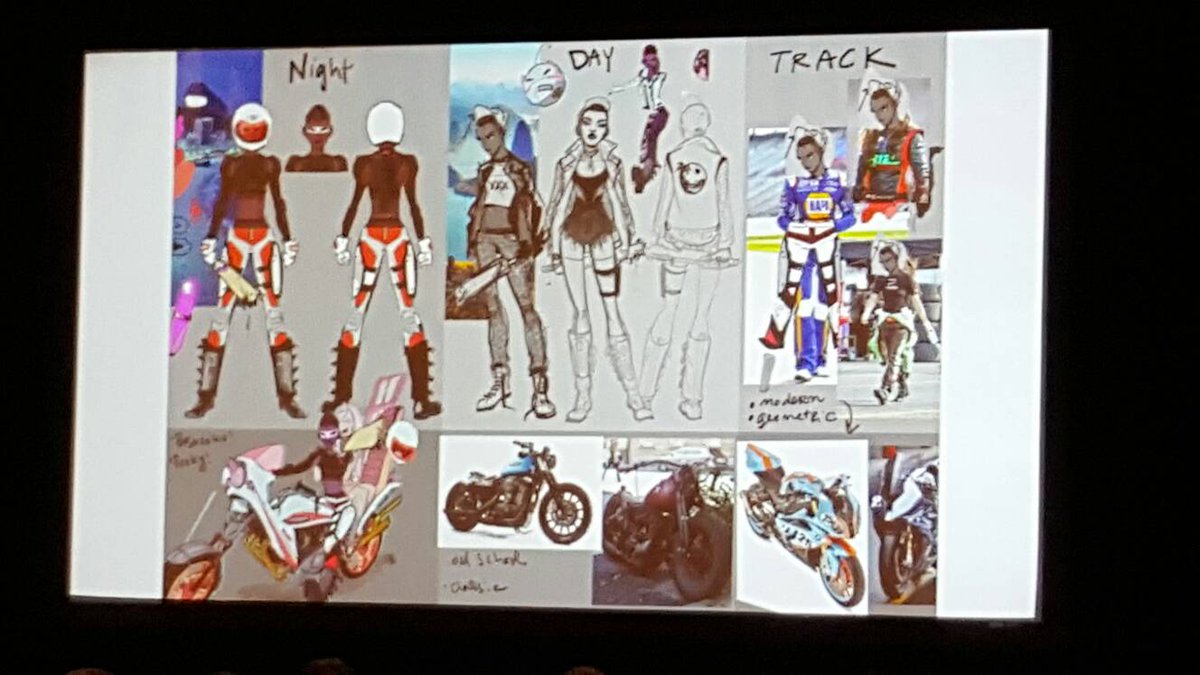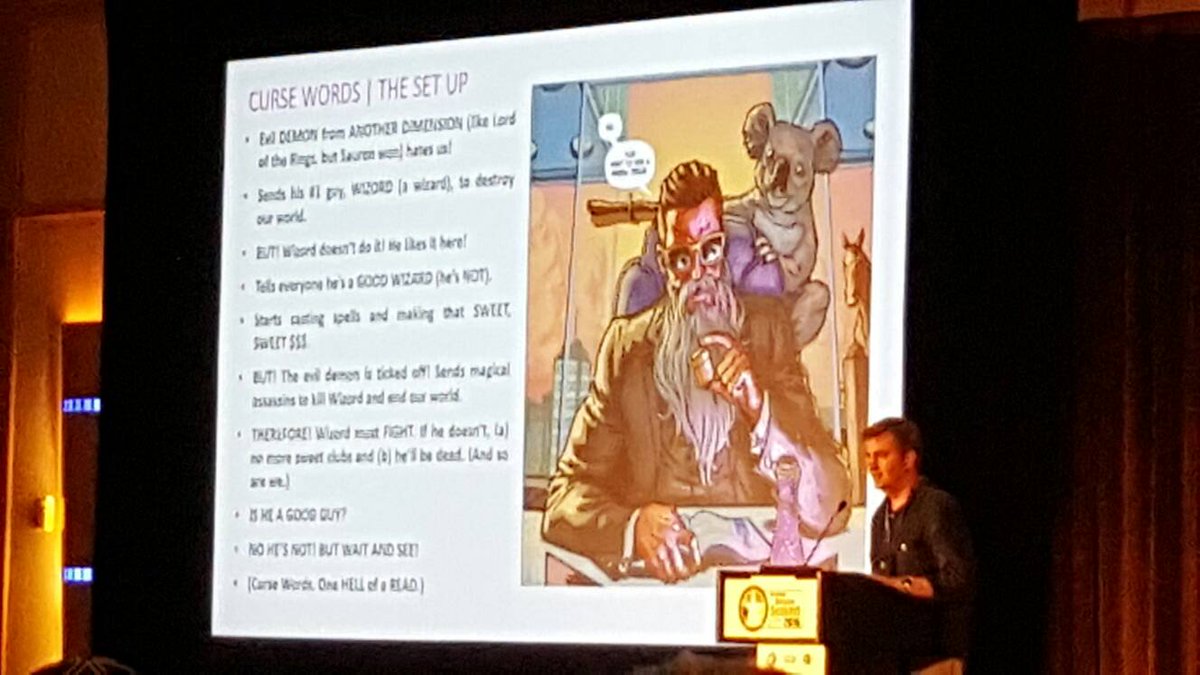 ---

Sales and Marketing Manager Devin Funches announced that the company's acclaimed bestseller Andre the Giant GN: Closer to Heaven will be turned into a movie.
The company is growing, with industry veterans like Rich Johnson (V.P Sales, Marketing and Business Development), Mark Smiley (Executive Editor) and others coming on board in recent months.
Looking ahead, the company's newest series — The Castoffs — is set to debut in October. A full PDF preview of the "Mage against the Machine" adventure will be made available to retailers.
---
Retailers were treated to cover art and sample pages from a host of hot Marvel titles, including Champions #1; the five-part The Clone Conspiracy by Dan Slott & Jim Cheung; and Death of X by Charles Soule, Jeff Lemire & Aaron Kuder, the prelude to Inhumans vs. X-Men by Soule, Lemire & Leinil Yu.
Retailers will also have ample opportunities to leverage the Marvel Universe's TV & movie popularity into sales with Ghost Rider #1 (as the character begins appearing on Marvel's Agents of S.H.I.E.L.D. next season) and Doctor Strange & the Sorcerers Supreme (in advance of this fall's major motion picture).
Retailers can also stock up on available Luke Cage collections to tie in with the Netflix action series.
Star Wars continues its success with a Premium Star Wars Slipcase Box Set collecting Marvel's adaptations of Episodes I – VI, Star Wars #1-#12, Darth Vader #1-#12, Shattered Empire #1-#4 and more, including a special volume of Marvel's Star Wars covers.
Look for Marvel Comics Branded Comic Short Boxes (priced at $25 per pack of 5); a celebration of Jack Kirby's 100th birthday in 2017 with a series of monthly variants; and Monsters Unleashed from Cullen Bunn, Steve McNiven, Leinil Yu, Adam Kubert, Greg Land & Salvador Larroca.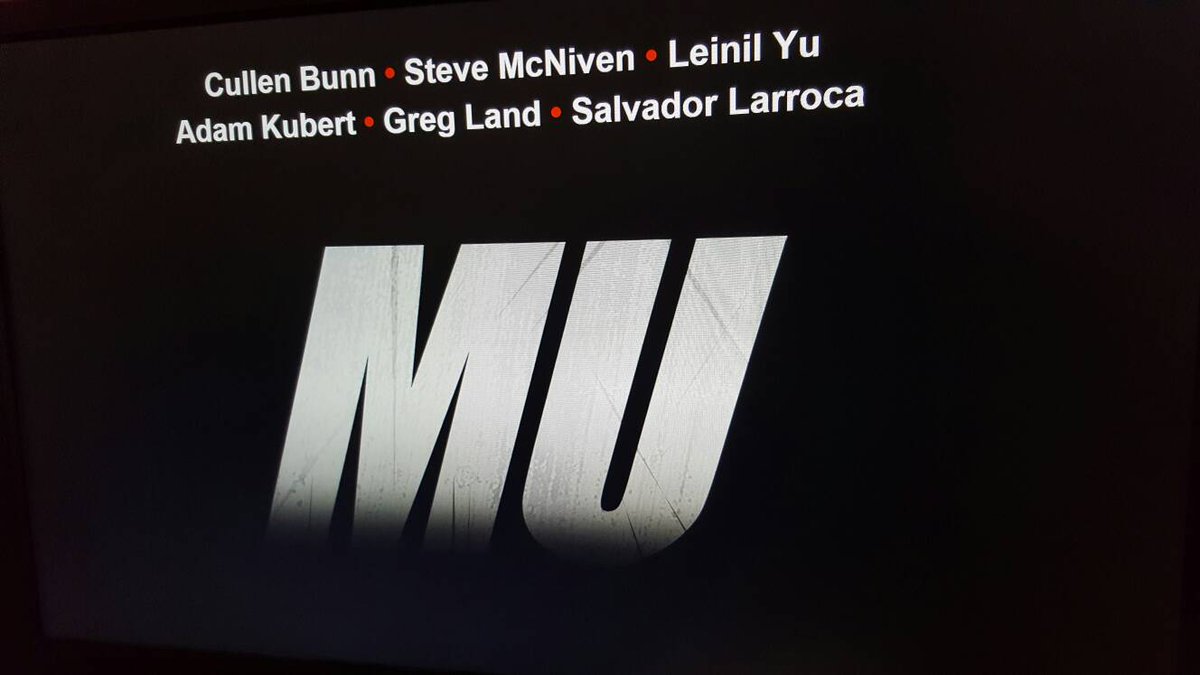 ---
Publishing Director Chris Teather and Direct Sales & Marketing Manager Ricky Claydon kicked off their presentation by announcing that Titan will join Diamond's Final Order Cut-off Program, effective with titles on FOC September 12.
There will be a new Warhammer 4000 series launching in October. Written by George Mann, it will have a #0 issue insert in Games Workshop's White Dwarf magazine.
With the Assassin's Creed movie hitting screens in December, Titan will add two new titles to that successful line.
Other titles upcoming include: Triggerman by Walter Hill (a PDF of which is available to retailers); Peepland by Christina Faust & Gary Phillips; Quarry (based on the new Cinemax series); Hookjaw by Sy Spurrier; The Mummy by Peter Milligan; and Dark Souls by George Mann
2017 will bring new series including Scalebound, The Raid: Redemption, Robotech and — from the hit stop-motion animated comedy starring Bryan Cranston — SuperMansion.
---
Sales Manager Atom Freeman opened by showing pages from Harbinger Renegades, which he called "a book about hope". The title will feature promo items for retailers and returnability on the first four issues.
Valiant will sponsor a new in store contest that will award the winner with their pull list for a year; entrants need only tweet with a photo of a Valiant book.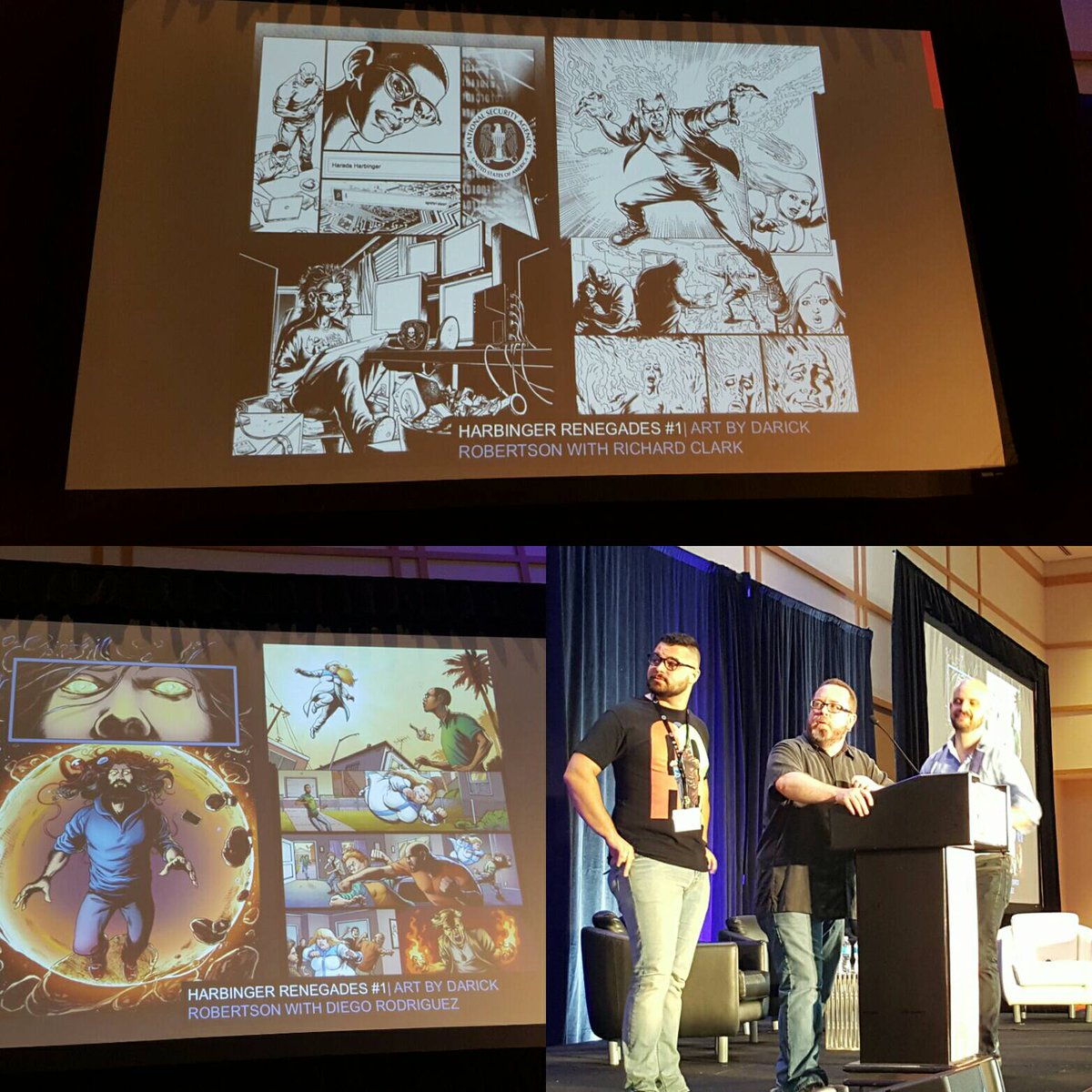 Freeman also showed pages from Clayton Henry's Savages, in which a soccer player and his family must survive after crashing on an island.
---
Publishing Sales Manager Mark de Vera illustrated Viz's affirmation that there's definitely manga for everyone and every store with an overview of its upcoming titles.
Pokémon Adventures will be the company's longest Pokémon series, covering several generations of the enduring video game. (Viz will provide retailers with a guide to the various arcs.)
Pokémon Pocket Comics will provide kids with standalone stories in pocket-sized volumes.
As the franchise's 30th anniversary — and the release of its newest video game — nears, look for a host of Zelda titles, including The Legend of Zelda, The Legend of Zelda: Legendary Edition (a 2-in-1 deluxe manga edition) and The Legend of Zelda: A Link to the Past (a full-color comic based on the Super Nintendo game).
Also on the horizon: Super Mario Adventures and Nintendo Power.
---
Co-founder/creative director Roye Okupe gave retailers a brief history of the company, which he created in order to depict characters who reflected his experiences via multiple forms of media.
All of YouNeek's characters are based on African iconography and inspired from the culture. After illustrating this with a trailer for E.X.O.: The Legend of Wale Williams — the well-reviewed series set in a futuristic Africa whose second volume is set to hit in December — Okupe explained the company's plan to start with animation to build a strong, reliable fan base that can be attracted to comics and other media.
He also stated a goal of convincing 100 retailers to order at least 10 YouNeek books to help the company grow.