Celebrate Your Passion at Diamond Summit Tiki Party Reception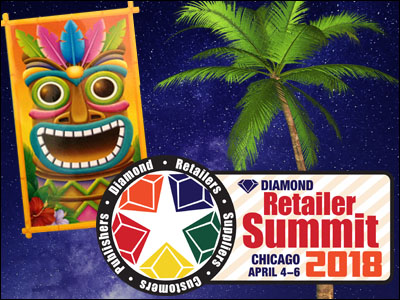 Kick off the 2018 Diamond Retailer Summit in sunny, sales-building style by attending the Celebrate Your Passion! Tiki Party Reception, to be held from 7:30 PM-9:30 PM in the ARC Bar of the Hyatt Regency McCormick Place in Chicago!

Dress to impress in your favorite tropical-themed outfit! What newer or backlist graphic novel have you hand-sold the most copies of recently or over the years? Bring a copy and swap favorites -- and sales strategies -- with your fellow retailers!