Publishers, Vendors Bring New Series, Information, Excitement to Retailer Summit


Retailers visiting Chicago from April 4-6 received plenty of news on the latest titles and products coming from publishers and vendors during the 2018 Retailer Summit!
Image Comics
Image supported its We Believe in Comics initiative by providing details and interior art for a pair of high-profile projects: Burnouts by Dennis Culver and Geoffo; and Bully Wars by Skottie Young & Aaron Conley.
Dark Horse Comics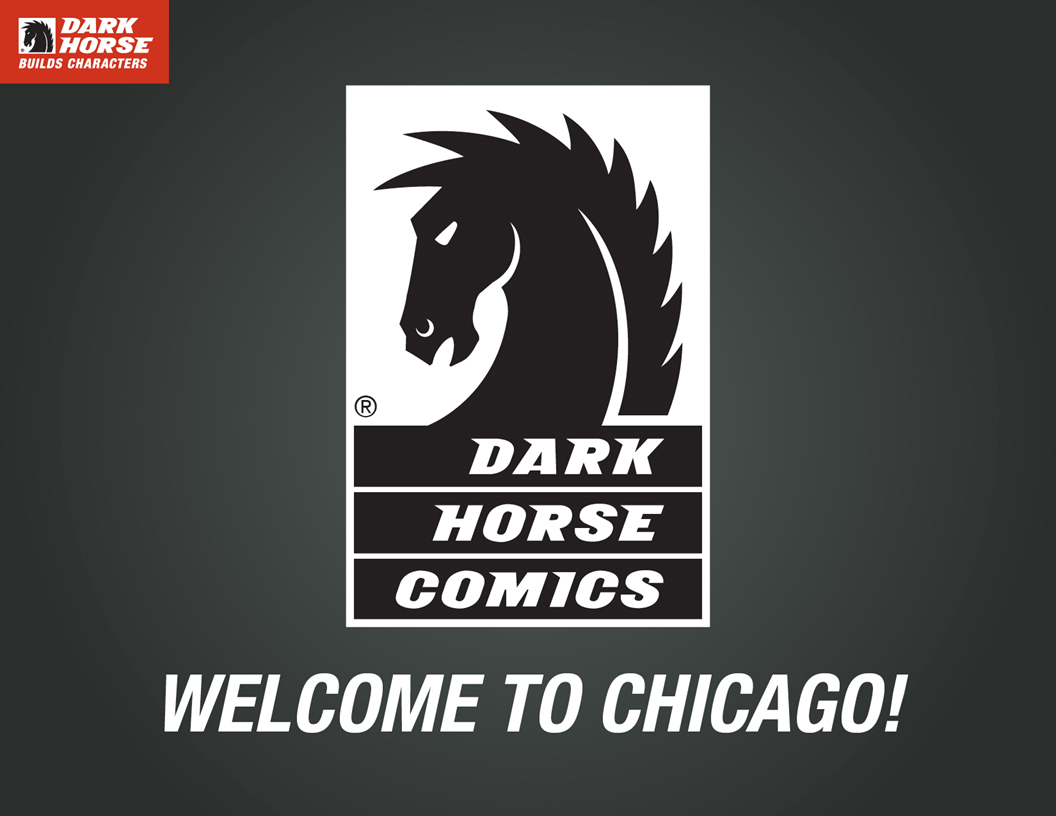 Dark Horse reminded Summit attendees of the useful resources available to them, including the weekly Dark Horse Dispatch, the Dark Horse Vendor Tools Page on Diamond's Retailer Services Website, and the company's social media presence on Facebook, Instagram and Twitter.


The success of its bestselling horror series Harrow County continues as the series' final arc proceeds, but it promises to be an evergreen through its collected editions.


Among the top creators and projects on the way: Jeff Lemire's World of Black Hammer will continue to expand with The Quantum Age, to be solicited in May on a fully returnable basis, while Neil Gaiman's supernatural mystery set in the world of Sherlock Holmes and Lovecraft's Cthulhu Mythos, A Study in Emerald, is set to release in May.


The Berger Books line will release a roster of challenging and distinctive titles, including She Could Fly (July) and The Seeds (August) — both offered on a fully returnable basis — and The Alcoholic (September).


More projects to come include:

The return of Matt Kindt & David Rubin's Ether (offered on a fully returnable basis; May);
The debut of Brian Wood & Mack Chater's Sword Daughter (June)
The beginning of the Season 12 finale for Buffy the Vampire Slayer (June)
The debut of Evan Dorkin's Blackwood (offered on a fully returnable basis), along with Dorkin & Jill Thompson's Beasts of Burden: Animal Rites (May) and Dorkin's Dork HC (July)
The start of Gabriel Hardman's Aliens: Dust to Dust miniseries (in stores April 25), along with James Stokoe's Aliens: Dead Orbit (available now); Aliens versus Predator: Prometheus — Fire & Stone TP (available April 11); and Aliens: The Essential Comics Vol. 1
Jody Houser's Starcraft #1 (July)
Moebius's The Art of Edena (April) and Inside Moebius Part 2 (June), and Geof Darrow's with Shaolin Cowboy: Start Trek (July)
A collected edition of Margret Atwood's acclaimed Angel Catbird tales, and her new collaboration with Ken Steacy, WarBears, in September
A tie-in miniseries to Disney Pixar's The Incredibles 2 (June), featuring connecting variant covers, and a new series based on Disney's Frozen
New volumes of The Legend of Korra (August) and Avatar: The Last Airbender (September, October);
The Legend of Zelda: Hyrule Historia and Art and Artifacts will be followed by Regular & Deluxe Editions of the 300+ page Legend of Zelda Encyclopedia (June), with more video game excitement coming in the Super Mario Bros. Encyclopedia: The Official Guide (October) in a limited edition Question Mark slipcase
The Umbrella Academy TV series on Netflix, now in development, which should stimulate interest in the collections that inspired it (available now)
Hellboy, whose return will bring him back to the B.P.R.D. in the new arc, The Devil You Know (May), and will bring him back to the silver screen in 2019 in the new Hellboy movie


DC Comics

One million copies of DC Nation #0 have been ordered and will arrive in stores June 6.


Action Comics #1000 has posted orders of 500,000 copies, while Action Comics: 80 Years of Superman HC has already returned to press.


DC cited its "huge investment" in new imprints — DC Ink, DC Zoom and DC Black Label — which are designed to reach Young Adult and Middle Grade readers, and to provide a home for creator-owned non-continuity projects.


Vertigo's The Sandman Universe #1 one-shot will spin off four new series: The Dreaming, House of Whispers, Lucifer, Books of Magic.


Other significant projects to come include a new Justice League Dark series written by James Tynion, and Justice League Odyssey, written by Josh Willamson. Both will be solicited in the May PREVIEWS.


Dynamite Entertainment
Dynamite unveiled several upcoming new series & projects to drive customers into comic shops:
The previously announced Charlie's Angels, Nancy Drew and Vampirella: Roses for the Dead;


The Joseph Michael Linsner Dawn Statue, sculpted by RVCKVS International under the creator's guidance.


New board games — Reanimator (May) and Red Sonja: Hyrkania's Legacy (July)


The Bettie Page Terry Dodson Statue by Steve Kiwius (August)


The Altered Carbon GN based on Richard K. Morgan's hit novels, the inspiration for the Netflix series (2019)


Volume 3 of Brandon Sanderson's hit series White Sands (2019)

Marvel Comics

| | |
| --- | --- |
| | |
Retailers welcomed the announcement that Marvel's Fantastic Four was returning to comics with a new #1 in August.


Captain America #1 will arrive in stores on July 4, 2018 and will also be the first title in Marvel's new extended billing program for select new launches. The program is designed to help retailers ensure they have enough to meet anticipated consumer demand for debuts and to help support ordering of later issues. Details to be announced soon.


Nearly 300,000 initial orders have been placed for the 80-page The Amazing Spider-Man #800 — "the biggest Peter Parker/Norman Osborn story of all time" — which ships in May.


The Amazing Spider-Man #1 — by Nick Spencer & Ryan Ottley — will arrive in stores in July 2018.


Avengers #1 — by Jason Aaron & Ed McGuinness — drops in May with legacy numbering on new trade dress.


Wakanda Forever #1 — written by Nnedi Okorafor — ships in June along with three one-shots starring Spider-Man, X-Men and The Avengers.


Two new Infinity titles will ship in July: Infinity Countdown by Gerry Duggan & Aaron Kuder, with tie-ins featuring Captain Marvel, Daredevil, Darkhawk, Black Widow, Champions; and Infinity Wars: Prime #1, by Duggan & Mike Deodato Jr.


Coming in May: the much-anticipated Hunt for Wolverine #1 by Charles Soule & David Marquez.


Another major Marvel event being celebrated this year: the 20th Anniversary of Marvel Knights.


Other noteworthy Marvel projects on the horizon include:

You Are Deadpool #1 by Al Ewing & Salva Espin (May 2018)
Thor #1 by Jason Aaron & Mike Del Mundo (June 2018)
Cosmic Ghost Rider #1 by Donny Cates & Dylan Burnett (July 2018)
The Life of Captain Marvel #1 by Margaret Stohl & Carlos Pacheco (July 2018)
---
Action Lab Entertainment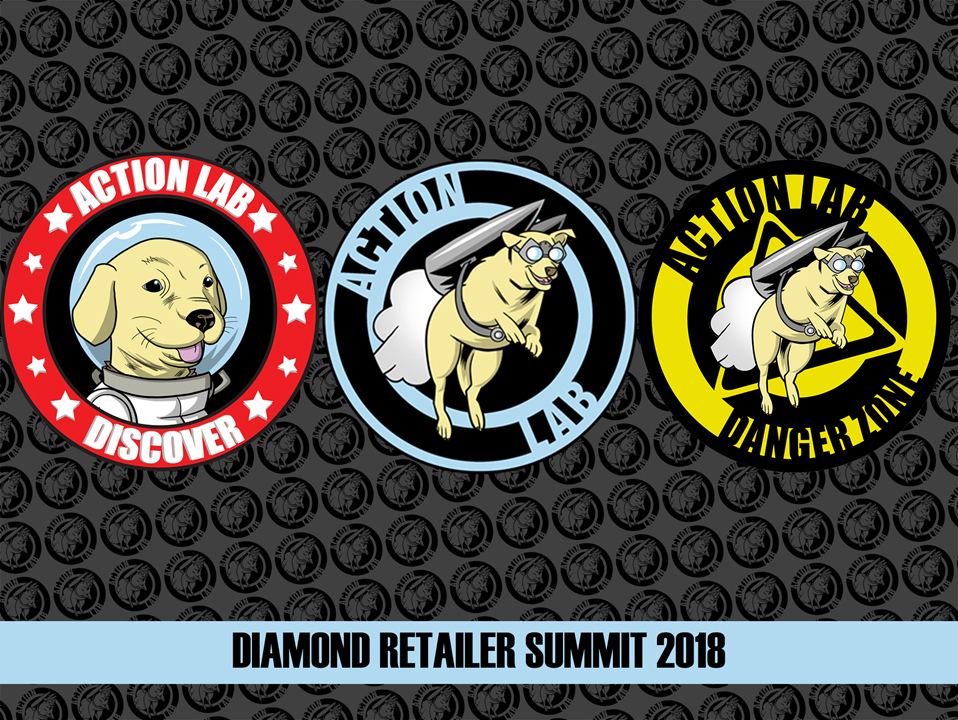 Action Lab shared details on two upcoming series: the mystery The Ghost, The Owl HC (May), written by Franco and illustrated by Sara Richard; and Albert Einstein, Time Mason, a rollicking new adventure from Marcus Perry & Tony Donley.


Action Lab Discover, the company's new early readers line, will kick off with Art Baltazar's Powers in Action and Fred Chao's Allison and Her Rock Awesome Robot.


Action Lab: Danger Zone is gearing up a host of new thrillers including: the military-superpowered Aberrant; the Brigands high fantasy sequel Ruin of Thieves; Twelve Devils Dancing, the tale of an FBI agent trying to outrun his past; the upcoming sequels to Danger Doll Squad and Double Jumpers; and The Death of Zombie Tramp.

AfterShock Comics
Peppered by video testimonials from retailers, AfterShock — winner of the 2017 Diamond Gem Award for Best Small Publisher — presented a number of its retailer-focused initiatives, including CARE packages, signings, store visits, its exclusive Facebook group, e-newsletter and flexible retailer cover program.


For consumers, the company touted its star-studded line-up of creators and titles, as well as its social media presence, e-newsletters, contests and participation in industry events (FCBD, Halloween ComicFest, Local Comic Shop Day). Attendees were also reminded that titles by creators participating in the upcoming Shock anthology are currently on sale for an extra 10% off through April 25.
Albatross Funnybooks

Eric Powell's independent press entertained the crowd with a distinctive video showcasing the company's 2018 releases, including Hillbilly TP Vol. 3, Galaktikon: The Collected Series, a new color edition of Kyle Hotz's Mosaic and Spook House 2,
Comic Book Legal Defense Fund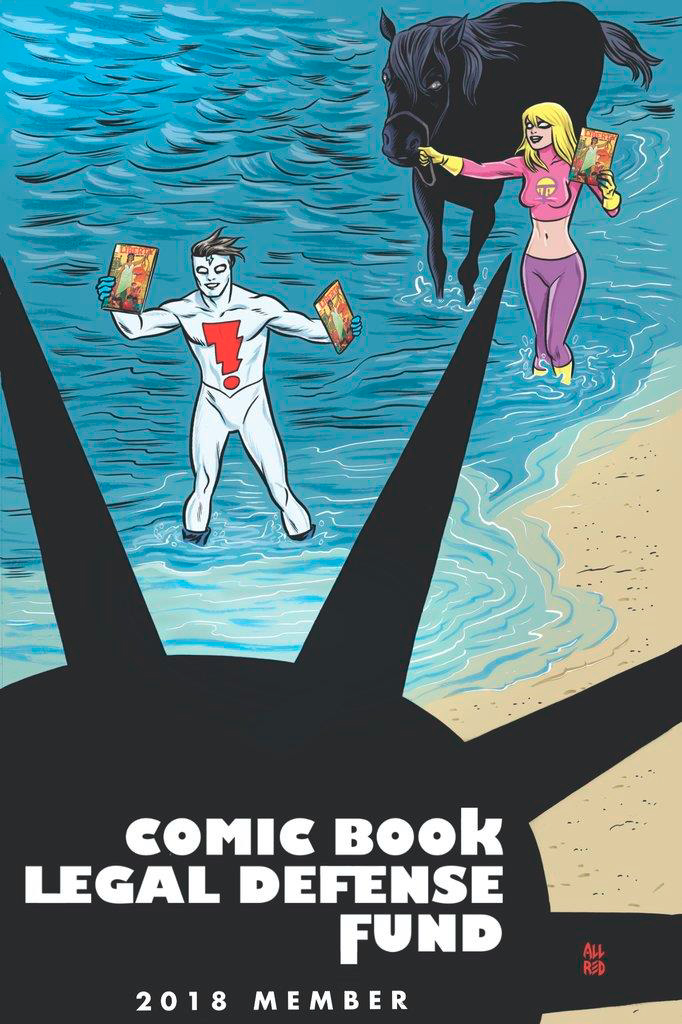 In addition to remaining the industry's first line of defense in First Amendment emergencies, the CBLDF will continue its sponsorship & support of such complementary organizations including the Kids Right to Read Project; the Media Coalition; Banned Books Week; and the Freedom to Read Foundation.


CBLDF's publications program reached tens of thousands in 2017 with successes like CBLDF Defender, Defend Comics, Panel Power and continuing online resources (Discussion Guides, Using Graphic Novel in Education and others).


Major projects on tap for 2018 include Retailer Rights Workshops (an interactive 10-15 city tour covering the legal principles of selling comics), The Free Expression Handbook for Creators (covering creator rights, contracts, legal resources, intellectual property issue and more); and Speak Up! The Kids Guide to Free Expression (a new comic acquainting young readers with their freedom to read).


Public programs & events for 2018 include The Art of March: A Civil Rights Masterpiece at the Society of Illustrators through June 30.
Dead Reckoning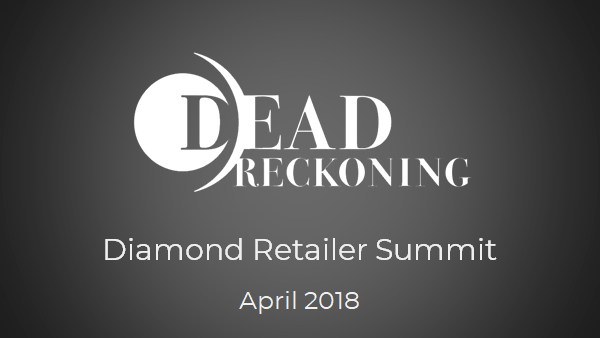 This new imprint of the Naval Institute Press focuses on fiction and non-fiction about military history, history, and stories of the high seas for a discerning, sophisticated audience, and seeks to broaden the community of those who understand the history, dedication, and experiences of all who serve by telling good stories.


September will see the imprint's launch with three original titles — Machete Squad, The ' Stan and Trench Dogs — and one collection of classic comics, Don Winslow of the Navy.


Funko
• Funko delivered a presentation with fun in all sizes, from its 3-3/4" POP! Vinyl Figures to its blind-bagged Pint-Size Heroes to its Pocket POP! keyrings & zipper pulls, plus its popular Rock Candy figure line and Vynl figures.

• Funko also revealed Disney Afternoon Action Figures, SuperCute Plushes, T-shirts, housewares and more. The presentation ended with a video teaser for the next big POP! line — Avengers: Infinity War.

Jazwares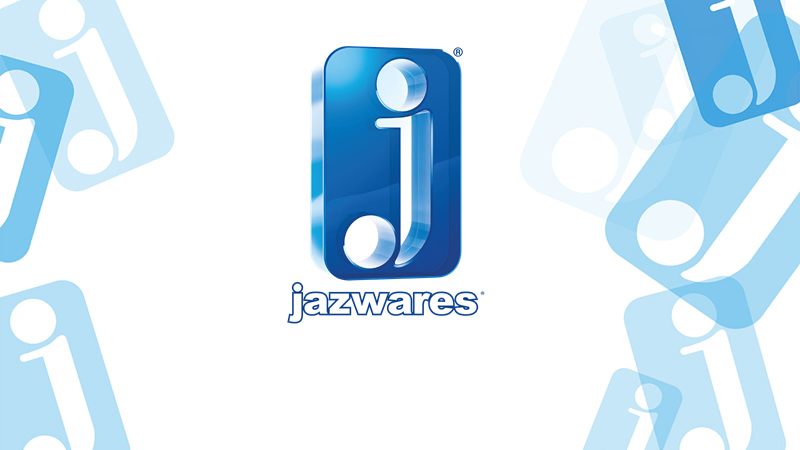 • Jazwares unveiled its line of Roblox figures, based on the largest user-generated online gaming platform for kids and teens, with over 15 million user-created games.

• Expect new toys based on a wealth of entertainment licenses, including Hotel Transylvania, Assassin's Creed, Minecraft, RWBY, Animal Jam, Molang, Stretch Armstrong and Panda a Panda.
Lion Forge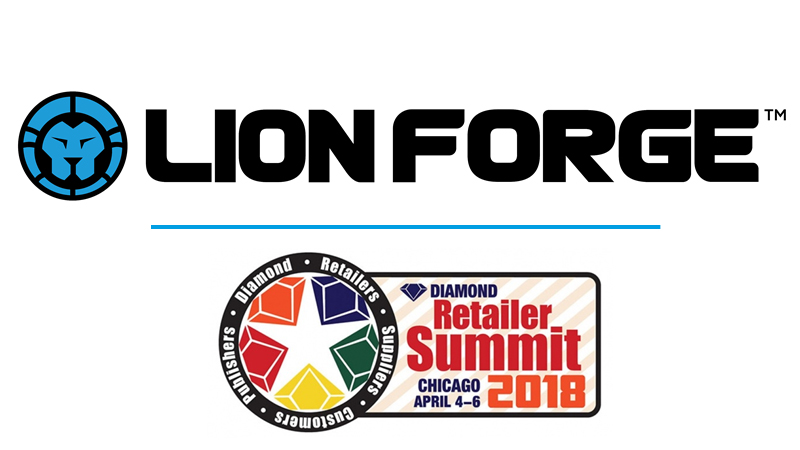 Lion Forge reminded retailers of its commitment to diversity with clips of press coverage and details on its Catalyst Prime Universe titles (Summit, Superb, Accel, Noble, Astonisher, Incidentals, Kino and Quincredible), picture books (The Enchanted Chest and Oothar the Blue), the graphic memoir Green Almonds: Letters from Palestine; the wordless tale Sea of Love; the young readers title The Ballad of Yaya Vol. 1: Fugue; and the classics adaptations Mortals & Immortals of Greek Mythology and Herakles Book 1.
Retailers also got to see upcoming story pages from Lion Forge creators Gene Ha (Mae), Paige Braddock (Love Letters to Jane's World), Brenna Thummler (Sheets), Ezra Claytan Daniels (Upgrade Soul) and Yehudi Mercado (Fun Fun Fun World, Rocket Salvage).
Puerto Rico Strong — the anthology benefitting the island's hurricane relief efforts — has generated tremendous publicity & awareness in the press and on social media.
Oni Press
Oni updated retailers on their upcoming slate of books, including Rick and Morty: The Vindicators; Kaijumax: Season 4 and the Kaijumax Deluxe HC; collections of hit series including Made Men and Wet Moon; new OGNs (Pizzasaurus Rex, Spectacle, Aquicorn Cove, Open Earth); and the post-apocalyptic action comedy The Long Con.


Attendees also received more details about Renegade Games' kid-friendly card game adaptation of Oni's The Tea Dragon Society.


Penguin Random House /Quirk/DK
Writer Fred Van Lente welcomed retailers to the presentation via video by teasing them about his upcoming prose mystery novel with artist Tom Fowler, The Con Artist. This heralded a bounty of new titles from:



Penguin Random House (including Eaglemoss Star Trek HCs & die-cast models and Marvel Fact Files; Batmobile Cutaways from the 1966 series; and Marvelocity: The Marvel Comics Art of Alex Ross HC);
Quirk Books (including Pop Classics; Comic Quests: The Comic Book You Can Play; The League of Regrettable Sidekicks; and Garrison Girl: An Attack on Titan Novel); and
DK (including Visual Dictionaries of Marvel Studios and a new edition of Star Wars: The Complete Visual Dictionary; WWE: The World of The Rock; a LEGO DC Super Heroes Visual Dictionary and DC Comics: Absolutely Everything You Need to Know).

SD Toys


Attendees were treated to a comprehensive overview of SD Toys' crowd-pleasing figures, stress dolls, accessories, housewares, collectibles and novelties based on a wide range of appealing pop culture properties ranging from Charlie Chaplin and Laurel & Hardy to Game of Thrones and DC Comics.


Retailers got a look at a selection of enticing titles from SD Games, including Titan Race and Noria.


SD will follow up the limited edition Justice League Etched Mug Set of 2017 with DC Masterworks Collection mugs featuring art by Alex Ross.


Look for Pokis keychains featuring stylized figures based on popular movies of the '70s and '80s, including The Godfather, The Blues Brothers, The Warriors, Back to the Future, Grease and the films of Chuck Norris.
Norris also assumed a major role in the presentation thanks to a video introducing the Invasion USA Matt Hunter Deluxe Figure. Other cinematic figures to come include Scarface's Tony Montana and The Godfather's Vito Corleone.
Tokyopop

In addition to showcasing its diverse range of international creators and manga with broad consumer appeal, Tokyopop showed covers and interior pages from its eagerly awaited original story The Nightmare Before Christmas: Zero's Journey.
Valiant Entertainment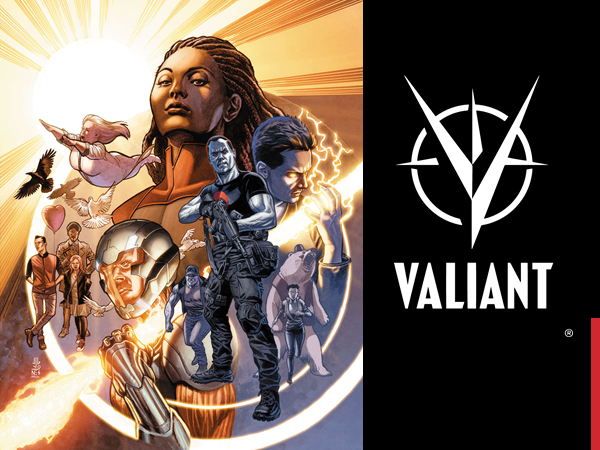 Valiant celebrated the successful launch of Shadowman, which sold out with more than 40,000 copies and is headed for a second printing to his stores April 25.


More readers will gain exposure to Shadowman on Free Comic Book Day with Valiant's FCBD title, which will also feature X-O Manowar #14 and Harbinger Wars 2 #1.


The six-issue Harbinger Wars 2 is being offered on a fully returnable basis at the maximum standard discount with no qualifiers.


The sequel to Britannia — Lost Eagles of Rome — arrives in July.


Retailer were reminded that Preorder Editions were available for X-O Manowar, Harbinger Wars 2, Shadowman, Ninja-K and Quantum and Woody.


Beyond comics, audiences can look forward to X-O Manowar (starring Vin Diesel and now in pre-production) and the Ninjak vs. The Valiant Universe live-action web series, which retailers were able to preview during the presentation.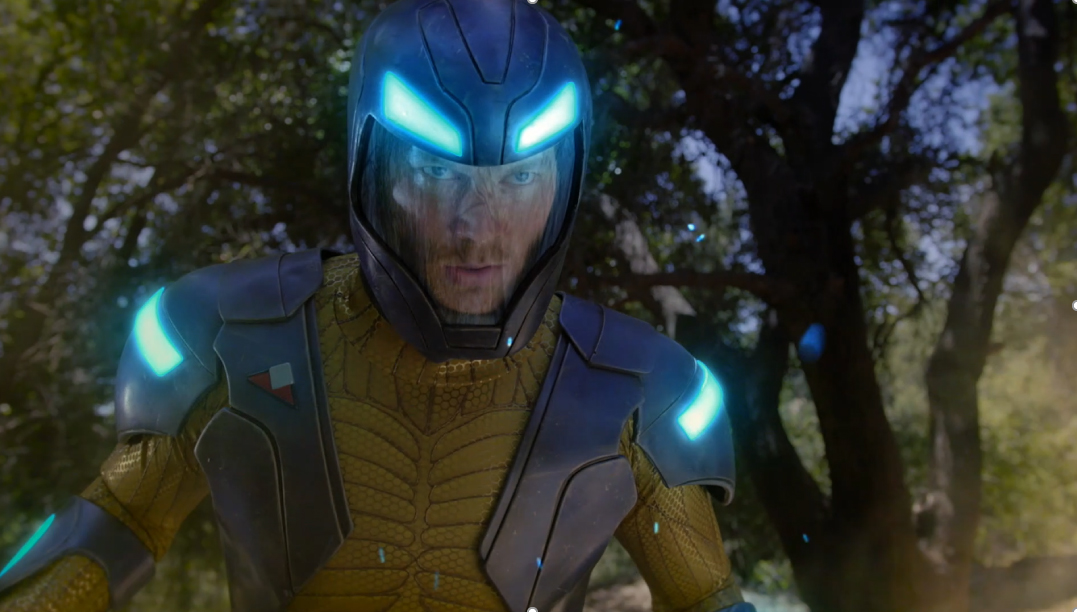 Viz Media
Viz took advantage of the Summit to thank retailers for a highly successful year, and for their support of series like One Man Punch, The Legend of Zelda, Pokémon, My Hero Academia and other hits.