This year, Diamond is giving Summit attendees an opportunity to share pointers firsthand with some of Sin City's most successful specialty stores thanks to the Las Vegas Comic Shop Bus Tour.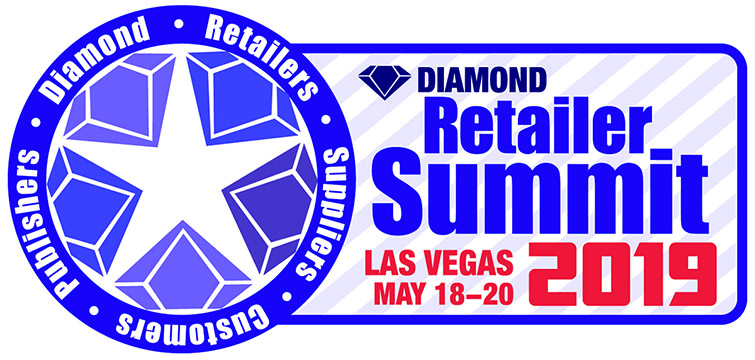 This tour is being organized and given by Diamond Field Sales Manager Tim Kartman.

Store owners often report that one of the most beneficial aspects of Diamond's annual Retailer Summit is the opportunity to interact with and learn from their peers. On Saturday, May 18 – before the Diamond Retailer Summit begins – attendees who sign up in advance can climb aboard a tour bus and visit five stores in the immediate vicinity of Planet Hollywood and the Las Vegas strip. Click here to register for the Summit and to sign up for the tour.

If you have registered already for the Summit and would like to attend the Bus Tour, you can still go into your registration form and update your information up until May 1st.

Please Note: There is a $15 charge, but each tour attendee will receive a $25 voucher good towards any Diamond Summit sale offer.

Running from 2:00 PM to 6:30 PM, the tour is currently scheduled to make stops at the following shops in the area:
Alternate Reality Comics
Cosmic Comics
Celestial Comics
Maximum Comics
Torpedo Comics
"Vegas is home to some terrific, fun comic shops, each offering their customers something a little different," said Kartman. "Each store has certain things they really excel in, and I'm looking forward to showing attendees around. I am sure they will pick up some ideas to bring back to their own stores."